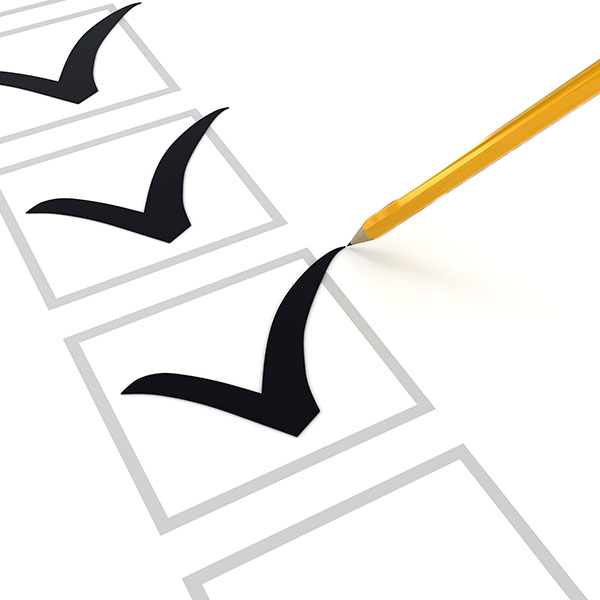 At Lowman Heating & Air we strive for 100% satisfaction in everything we do. We value your opinion and invite you to tell us and others about your experience with us. Please take a few moments to tell us what you think by leaving us a review here on our website or on any of these popular review sites or social networks.
Read what other customers have said about us.

All trademarks or brands on this page are registered by their respective owner and are not affiliated with our company, nor do they endorse or sponsor our products or services.
Reviews of
Lowman Heating & Air
(Based on 36 rated reviews)
08-Feb-2018
Product or service reviewed: Furnace
I would highly recommend this company. They went above and beyond for us. Great Company!!
08-Dec-2017
The best around. Great service and great people!
26-Oct-2017
I will use your company again. Joe was super!
Christopher S.
Lewisburg, OH
31-Aug-2017
We are very pleased with Lowman's installation of our new furnace and AC. We had a terrific rain storm and got around 7 inches of water in the basement, and the Lowman installers worked through it. We were really amazed at their friendly attitude even in those conditions! We will recommend Lowman Heating & Air. Thank you!
16-Jun-2017
The installers were very nice. Every question we asked, they took time and explained and showed us everything they would do. We felt very comfortable. They were very good workers!
09-May-2017
The Lowman Heating & Air installers were great! They were very determined to install the equipment in the very best quality for appearance, reliability and service.
07-Apr-2017
Product or service reviewed: Furnace/A/C
Kent was very knowledgeable and personable. Lowman's crew were very quick, thorough, and clean. Very happy with our choice and would definitely recommend to family/friends in the future!!
04-Apr-2017
Lowman Heating & Air was very professional and informative. They completed all the work in a timely manner. We are very happy with everything!
24-Mar-2017
Lowman Heating & Air's service was excellent. The installation crew was knowledgeable, experienced and courteous. We were very impressed with the clean-up and overall work that was done. Very satisfied!
06-Feb-2017
Product or service reviewed: Bryant Hybrid Heat system
I am so pleased with my new Bryant Hybrid Heat system! Everyone working for Lowman Heating and Air is extremely knowledgeable, professional and courteous. I purchased the "Preferred" 2-speed heat pump and 2-stage gas furnace with variable speed blower. I also have a state-of-the-art thermostat designed to save the homeowner money, which can even be monitored and controlled remotely. The employees are very hard-working and considerate. We are extremely lucky to have this business with high-quality Bryant systems in our area. I highly recommend Lowman Heating and Air!
06-Feb-2017
The guys did a great job on the install. They were clean and very respectful. Kent Stonecash did a great job explaining all of the details and made us feel very comfortable with our decisions.
Tenille L.
Lewisburg, Ohio
30-Jan-2017
I would most definitely recommend Lowman Heating & Air to my friends and neighbors! I was so extremely satisfied with my service. Service technicians Jason and Joe are the BEST in customer service!
26-Jan-2017
The installers did a great job of putting the new furnace in and taking the old one out. They were really nice, too. Excellent job!
30-Dec-2016
I want to personally thank the Lowman Heating & Air crew that installed my furnace on one of the coldest days in December. It was done on an emergency basis. I understand that you literally saved my house! I am very pleased with the furnace and the installation and appreciate the kindness and professionalism you displayed.
28-Dec-2016
I am a new Lowman Heating & Air customer. The technician was thorough and friendly. It was a good first experience!
07-Dec-2016
Product or service reviewed: Furnace Repair
Amazing service and people! Honest and trustworthy. Highly reccomend...thank you Lowmans!
05-Feb-2016
Since our heat went out on the weekend, we were very pleased to have you come and help. We were not without heat! We were very pleased with your service.
23-Dec-2015
My compliments to the young men who worked on the furnace. They were polite, quiet, professional AND they left the place cleaner than when they started!
26-Aug-2015
Your technicians did excellent work. They were very polite and friendly. The house was kept in its clean state while they did the installation. We were well-informed about the equipment and how to operate it. We couldn't have had a better experience. Thank you.
05-Jun-2015
Product or service reviewed: Heat Pump Installation
We wanted to let you know how beneficial it has been for us to have a heat pump. We got it [from Lowman Heating & Air] in 2012 when we had our central air put in. We've saved at least 1-1.5 tanks of propane every winter. It did take a bit for us to get used to it. Now we are really glad to have it! We are on level billing without our electric. On our catch-up months, we've only had about a $30 increase per month. This is much better than having to purchase 1 or 2 more tanks of propane. Thanks, Kent Stonecash, for telling us about the heat pump and giving us this option. We feel it has been worth every cent. It's paid for itself.
21-May-2015
I have always been satisfied with work entrusted to your company. I can trust you to be fair and take care of the problem.
03-Mar-2015
Thanks so much for coming out in the freezing cold at 1:30 a.m. to fix my furnace. It was very much appreciated!
14-Feb-2015
Joe & CJ were sympathetic to my problem and very efficient. Thank you so much for your kindness and expertise.
26-Jan-2015
My wife and I would like to let you know how pleased we are with the new Bryant HVAC system you put in for us. As you know often times when people get something new that just sounds fantastic, it doesn't always turn out that way. However, I have to say that our new system has lived up to all the things Kent Stonecash (company owner) told us we would like about it. Some of those features we like in particular are:
Lower Electric Bills – We've gone through some cooling for a couple of months and three months of heating. All our bills have been down compared to a year ago with our old system.
More Efficient Heat Pump Heating – Kent told us that this unit would continue to heat with the heat pump only down to as low as 10 degrees. That was about 10 degrees lower than our old system. I must admit I was very skeptical about this claim. However, I have been truly amazed that it not only goes down to 10 without back-up heat, but I have seen several days with temps as low as 4-5 degrees and the backup heat was still not on yet! So this has gone way beyond even what Kent told us. I feel this has been the most significant reason for our lower heating bills.
Automatic Humidity – In the past I had to be up and down in the basement adjusting the humidistat based on the outside temperature so as not to have moisture build up on the windows at night. But with this unit, all that is done automatically. The house stays at a constant 38% humidity without me having to make any adjustments. The windows have not had any moisture. All three of us fell much more comfortable: No more dry skin and no more dry sinuses all the time.
All in all, we have to say that this unit has not only met your claims but has surpassed some of them. To that we say, "Thank you"!!!
20-Jan-2015
I appreciate the time the technicians took to show me the parts of the furnace. They explained how the sensor worked.
16-Jan-2015
Thanks for taking care of us with such short notice. The guys did a good job on the installation. Everything looks really nice and they cleaned up well after they were done. Thanks again!
19-Nov-2014
We were able to get [heating] help soon. Employees were very friendly and courteous. Would I recommend Lowman Heating & Air to a friend or neighbor? Yes, yes, yes! Thank you.
15-Nov-2014
I especially enjoyed getting to know Austin Stonecash (installer), a wonderful & cheerful young man! Thanks to Kent Stonecash (company owner) for coming back to make adjustments so the furnace only ran 2 times per hour instead of 5. This has made a BIG difference in how my furnace works.
14-Nov-2014
Glad we ended up using Lowman Heating & Air and will call you again if needed.
27-Oct-2014
I was very pleased with the service your company gave me. Joe Stover, our technician that day, was very professional & knowledgeable. He answered all my questions. I hope to call on you in the future. Thank you.
03-Jun-2014
I thought the guys were very nice and professional. Your installers are the hardest-working guys I've ever met. I love the new system and wish I had done this sooner. I would recommend Lowman Heating & Air to anyone!
24-Nov-2013
Our first really cold snap is giving our new Bryant Evolution system its first real workout and I am very pleased with its performance. Tonight it is already down to just 17 degrees but the heat pump is still maintaining temperature (73 degrees) without requiring assistance from electric heat. Yea! The fan is running at a higher speed than it ever has, but that is to be expected and the fact that it ramps up gradually keeps it from being obnoxious. Yea #2! Humidity is being maintained at 35-45%. Yea #3!
Your installers were great to work with and answered every question we had. They did a nice job. Kent Stonecash was always available to respond to any concerns I had. I would gladly recommend Lowman Heating & Air to anyone!
We are so impressed with Lowman's service, quality and promptness. Thank you for making our situation right. It says so much about your company. We will never go elsewhere!
Your installers arrived at 8:30 as promised and immediately started to work. After removing old units and loading them in my truck, they returned to your shop to fab a piece. Returned in a short time with the piece and both units of the heat pump. There was no lost time in assembly. It is a very good installation and shows good workmanship. Your installers can be proud to say, "We did this job." I compliment your company and technicians.
Lowman Heating & Air did a fabulous job! The installers were very observant, helpful and so nice. Our job was a difficult one but they completed the work, and all with a smile. I will recommend Lowman to all I encounter!